Welcome to the Frostbite Studios online shoppe, where you can buy our records and various paraphernelia.
In stock:
Earthen Sighs (CD) by The Icily Polite NEW!
Greenwash (CD) by KrispyKon (now known as The Icily Polite)
Cornbread (bonus disc version) by DJ Fo Skintley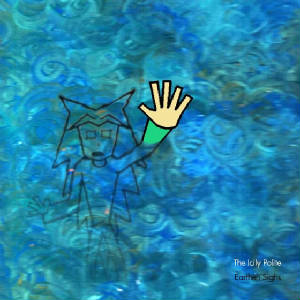 Earthen Sighs (CD) by The Icily Polite
Experimental time signatures, four-part vocal harmonies, poetic lyrics, diverse instrumentation drawing from alternative rock, electronic music, latin jazz and orchestral music, and nine fictional, animated musicians. It's different, to say the least. Comes with beautifully illustrated lyrics, liner notes and artwork.
1. Suburban Pledge
2. Around the Lake
3. Paper Song
4. Fireworks (Stars in Blue)
5. La Luna
6. Seagreen Light
7. Ethereal
8. Concrete
9. Seagreen Light (acoustic demo)
10. Healthcare
11. An Edge Takes Shape
Price: $8.99 + shipping
Click the button below to preview or purchase Earthen Sighs.